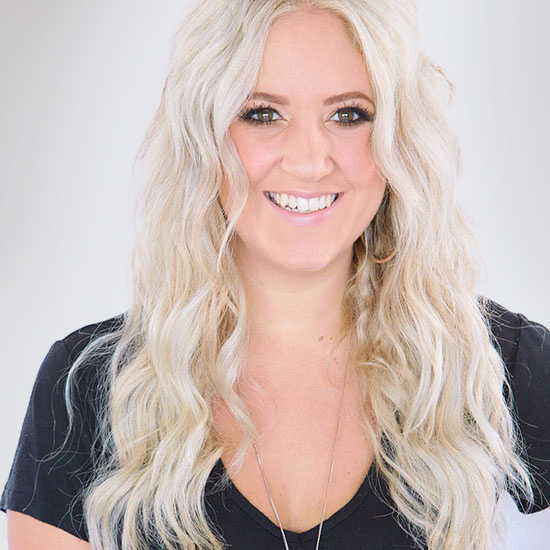 Sara – Product Goddess!

From Shampoo Girl To Product Goddess
"Sara is a top HQ stylist specializing in blondes and extensions. When it comes to product, she's our girl… leading the HQ team in retail sales! Of course, we love her because of this, but we especially love her crazy ways, her bubbily fun personality and that she gets us laughing." – Lindsay Buhler, Owner
Not only is Sara the top retail sales person at HQ, she's also our Kerastase Ambassador (a newly acquired product line). Here's some expert advice from Sara on product…
Why Product?
I've always been a product junkie, even before I was a stylist (I used to sneak and use my mom's product)… now I get to play with it everyday! I make sure to try out all of HQ's new product within a few days of receiving it.
You're investing money in getting your hair cut, coloured and styled, it's a good idea to invest in maintaining the look.
Product For Summer
Bumble and bumble Surf Spray – It's a sea salt spray that adds volume and that gives a fun undone (but done) look (haha).
Product Recommendation For Mark (and most men)
Bumble and bumble Grooming Creme – It gives a little hold, but does not look like there's product… he's a farm boy, he does not like his hair to look perfectly styled.
Product Recommendation For Linds
Kerastase Densifique Mousse Densimorphose – It's a mousse that gives light body, thickness and softness. It lifts, but does not weigh it down. Great for her because she has frog fur as hair!