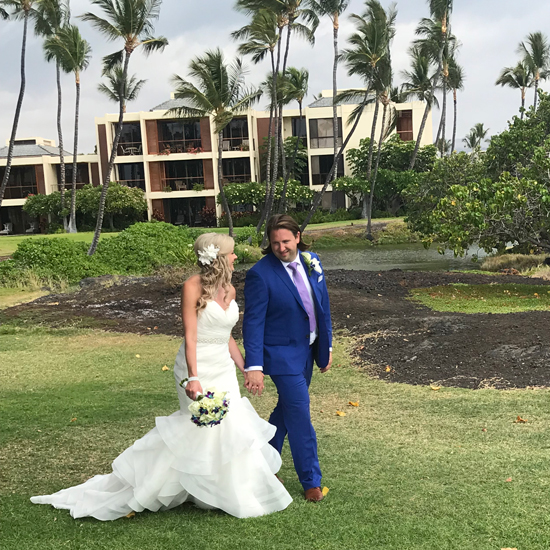 Congrats & Mahalo Janis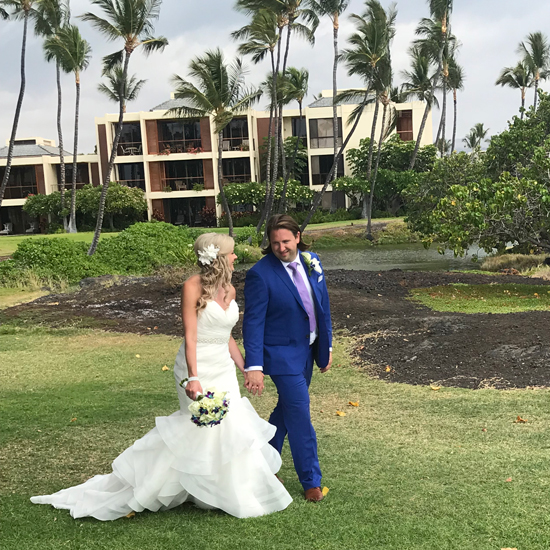 Congratulations to Janis Werstiuk (formerly Baergen)! She tied the knot with Nick on July 21 on the beautiful Big Island of Hawaii. 25 of their closest peeps joined them at their cobalt blue orchid-adorned sun-kissed celebration of love, topped off with Huggo's fine eats and aloha cupcakes…
Janis bid farewell to HQ on July 12 to get ready for her special day. She's also moved to her new hometown, the village of Glendon, which boasts the World's Largest Pyrogy! She is excited to start a family "right away" and is planning to take a break from esthetics for a while.
HQ on Janis
"Janis was one of my favourites on the spa side – she was known for her gentle touch and soft spoken way. We appreciate that she was such a hard worker and that she always did an amazing job – she never had a complaint in 6 years! Mark & I, and the entire HQ Team, wish her the very best in this next phase of her life. Mahalo from the bottom of HQ's heart…" – Lindsay Buhler, Owner
Janis On Being A Spa Esthetician…
I enjoy working with people and I love to make them feel beautiful.
Favourite treatment? I love facials! They are very relaxing and it's wonderful to help people feel more confident about their skin.
Her Fav Spa Product…
Definitely the Image Skincare Vital C Hydrating Repair Cream – it hydrates overnight!
On HQ…
I loved working at HQ, they were always willing to educate us, the work environment was fun, and they were very flexible with hours and holidays.
Once we even got to go to the Banff Springs Hotel for a weekend to experience the Willow Stream Spa!
Funnest HQ Moment…
There's so many… hmmm… probably all the Christmas parties… actually, probably all the trips…
Dominican for team building! Our golf cart kept getting a flat tire, which was quite funny.
The Pigeon Lake weekend was super fun, and I loved when Mark treated us to a relaxing day at the Hotel Macdonald.