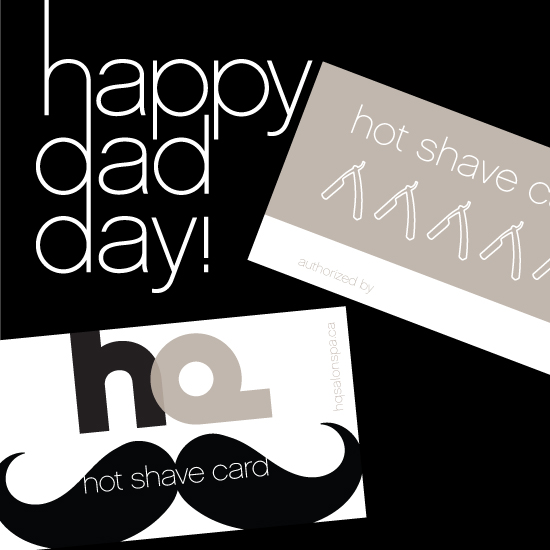 Hot Shave Card – Dad Day Offer!

5 HOT SHAVES FOR ONLY $175 / $35 EACH
HQ salonspa is happy to give you a new way to… treat yo' main man/men! We recently launched our new hot shave salon service (think facial for guys).
Performed by a certified barber in approximately 45 minutes, an HQ salonspa hot shave includes: a shave oil application and massage, an initial hot towel treatment, a shaving cream lather with a second hot towel treatment, an additional shaving cream lather application, a once over shave, a cold towel treatment, sandalwood aftershave spray, and post-shave lotion.
Pamper the dad(s) in your life not just once, but 5 times… gift  an HQ Hot Shave Card offering 5 hot shaves for only $175 / $35 each (hot shaves are regularly priced at $47, total value = $235). It will come perfectly packaged in a "happy dad day" card – no wrapping required 😉
From today until Father's Day (June 16) pop by HQ salonspa to get yours!
*Book your hot shave with any participating stylist.