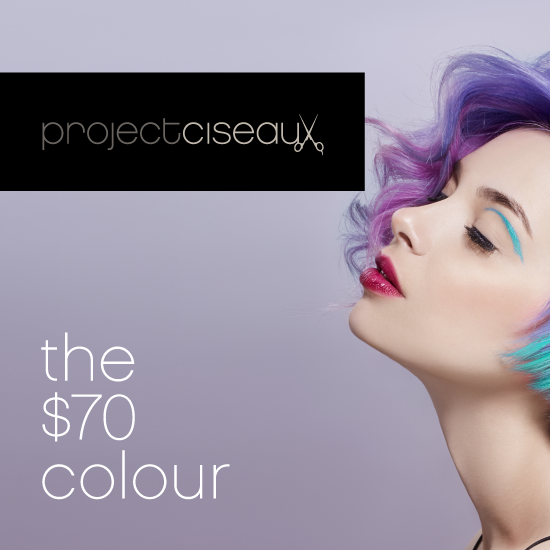 The $70 Colour
Introducing Project Ciseaux
May we introduce, Project Ciseaux! HQ salonspa's very-own education program exclusive to those on Team HQ.
Our intention is to propel new Stylists (give them tools, and share tips and tricks) to become stand-out Journeyman Hair Stylists – and – be HQ salonspa client-ready.
The $70 Colour
Exclusively for May, our HQ salonspa Project Ciseaux Team is happy to help you rejuve your shade this spring! Book a colour starting at $70.
Colour Services Included: partial highlight ($70+), full/solid colour ($85+), full highlights ($120+).
Offer valid with participating stylists: Makenna, Tisha, Julia & Halie. Excludes colour correction. Exact pricing by consultation. 
Book Now
Project Ciseaux offers available for booking by phone only.
*Offer can only be booked with participating stylists, while space allows.