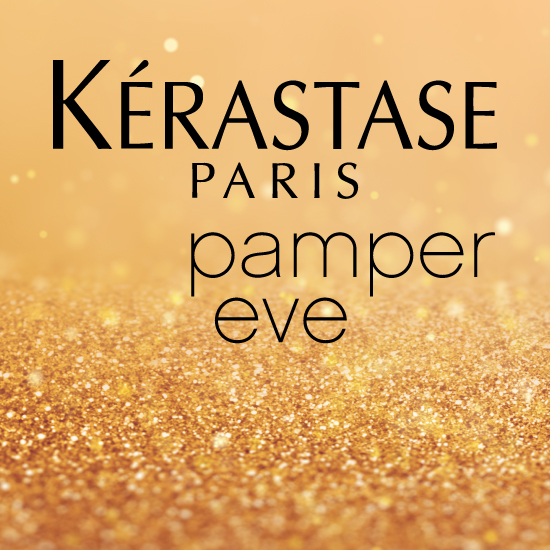 Kerastase Pamper Eve

enjoy an evening of head pampering featuring kerastase…
Why not treat yo' head?! Our Kerastase Pamper Eve includes: "The Science of Kerastase" expert explanation, healthy hair tips, a one-one-one consultation with an HQ stylist, a scalp Fusio-Scrub, a Fusio-Dose Hair Treatment customized for your hair type, a blowout, plus a swag bag (Kerastase hair towel, Holiday'esque Bouffanted Hair Cloud/Scrunchie, take home Kerastase hair mask).
EVENT DETAILS
Date: Monday, November 25
Time: 6pm – 8pm
Location: HQ salonspa
Fee: $120 (value $200)
Capacity: 10 people maximum
REGISTER NOW!
Pop by HQ salsonspa today to register in person, or please contact us by phone or email.