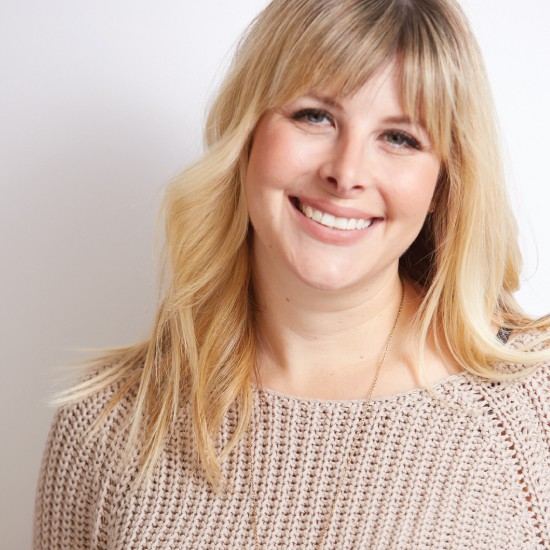 Bright Waves & Fringe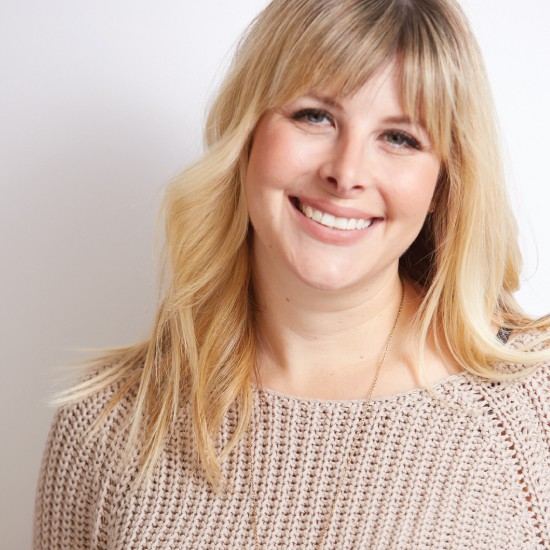 Look By
Tess Ball, HQ Master Stylist & Bumble and Bumble Network Educator
The Look
Danielle's gotta be in the running for sweetest and prettiest mom in town! Her bright blonde soft waves pair perfectly with a heavy knit beige sweater and long gold chain finished with a white gemstone.
"Danielle is a grade 5 teacher at Wye Elementary and mom of two young boys. Her look is super cute (in a head-turning kinda way), and the best part… it's low maintenance." – Tess Ball, Danielle's Stylist
Colour: Warm blended blonde with bright buttery and golden tones.
Cut: Layered shoulder-length with feathered full fringe/bangs.
Style: Casual loose curls.
Get This Look / Recommended Product
Bumble and Bumble Tonic Lotion – A nutrient-rich detangler and styling primer.
Bumble and Bumble Thickening Spray – Moderate hold for volume at roots.
Bumble and Bumble Surf Infusion – Use on the ends for grip.
HIO Dry Oil Spray – After styling for shine!