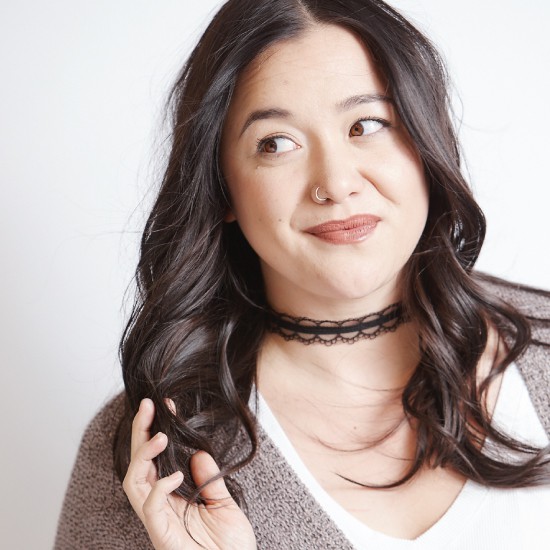 Brunette Bombshell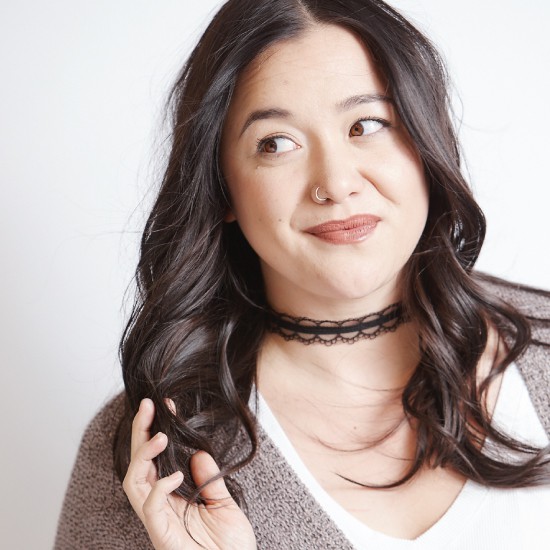 Look By
Tess Ball, HQ Master Stylist & Bumble and Bumble Network Educator
The Look
We love Sam's style… her plain white T (tied in a knot), cozy taupe cardi and rose gold accessories showed-off her luscious cocoa locks beautifully.
"Sam's a fun and fashion-forward mama to adorable babe, Indie Marie." – Tess Ball, Sam's Stylist
Colour: Multi-tonal rich espresso-like browns.
Cut: Long layers.
Style: Silky sleek loose curls.
Get This Look / Recommended Product
Bumble and Bumble Prep Primer – The ultimate pre-styler (detangler and great for ultra-fine hair).
Bumble and Bumble Surf Spray Foam – For extra volume and grip.
Bumble and Bumble Repair – On ends for shine and protection.
Bumble and Bumble Dryspun Finish – After styled for instant body.
Bumble and Bumble Spray de Mode – After styled for medium hold.