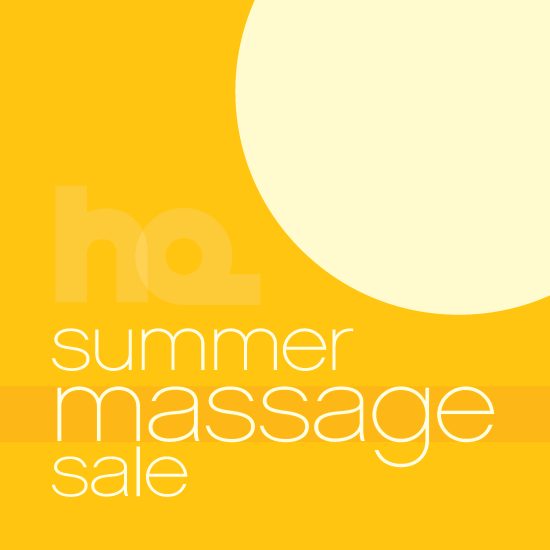 Summer Massage Sale!
50% Off MASSAGE OFFERS ALL SUMMER LONG
#lazydaze
#ministaycay
#summersavings
Happy summer! It's time to kick back, relax and enjoy… and HQ salonspa wants to help you do just that. Treat yo'self to one of our 50% off massage offers:
50% Off An Indian Head Massage! Introducing our newest type of massage, read all about it below.
Book Two 90 Minute Massages & Receive 50% Off The 2nd Massage! Applies to the following massage types: Relaxation, Therapeutic, Hot Stone & Pre-Natal Massage.
50% Off Massage Add-Ons! Applies to all massage add-ons: Body Exfoliation, Cupping & Raindrop Therapy.
Offer valid from July 18, 2022 to August 31, 2022. Massages must be booked and received during this timeframe.
Meet Therapists & View Menu
Reserve / Book
WHAT IS INDIAN HEAD MASSAGE?
Indian head massage is a Hindu massage technique based on ancient Ayurvedic medicine.
It has been used for over 4,000 years to increase mental clarity, rejuvenate and improve overall health. Other benefits include improved scalp health (which can stimulate hair growth) and posture.
This extremely relaxing, clothed, seated massage focuses on the head and face, however also includes treatment of the entire upper body (shoulders, arms and neck). Additionally, your therapist will manipulate pressure points to treat various ailments (sinus pressure, migraines, stress, etc.).
This massage is 30 minutes long and uses either regular massage oil ($65) or our 5-star rated NEUMA neuRepair argan oil excellent for all hair types ($75).